Burger and a Milkshake
August 31, 2020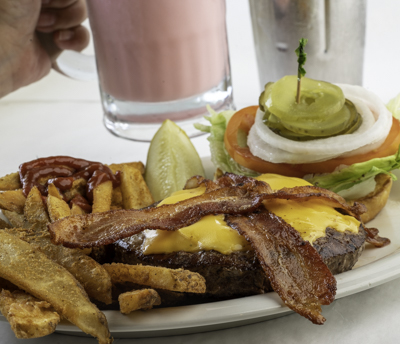 If you grew up in the Bangor Area chances are we don't have to tell you how good Dysart's milkshakes are. Guessing you have memories of gathering on one of our long tables with your friends around 10 p.m. for a burger, and of course, a milkshake. These are not just a soft serve shake. These are super awesome retro milkshake made with milk, ice cream and syrup. Exactly the same way I did it as a teenager when Dysart's first opened in 1967.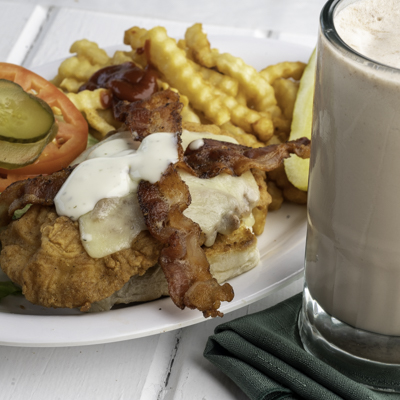 If you're tackling one of our Burgers, you'll want a vanilla, strawberry or chocolate milkshake to go with it. Or … Welcome to Dysart's Broadway's Boozy Milkshakes. We have been exploring the life-changing world of 'these' milkshakes over at our Flatbed Pub on Broadway. Boozy milkshakes contain just a little splash of something extra (aka a good old-fashioned slug of your favorite liquor.) As a kid, if you couldn't get enough of our milkshakes in Hermon, just wait until you try these boozy milkshakes on Broadway!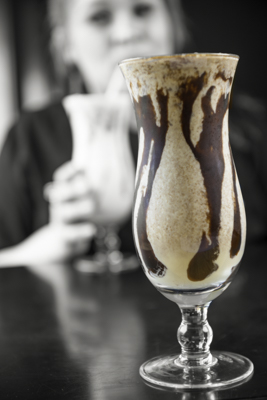 Our favorite is made with a Maine tradition! It's no accident that Allen's Coffee Flavored Brandy is the #1 selling spirit in the great state of Maine. Maniac Mocha Boozy Shake is Coffee Ice cream, Chocolate Ice Cream, Allen's Coffee Brandy and Creme de cacao. A true Maine drink.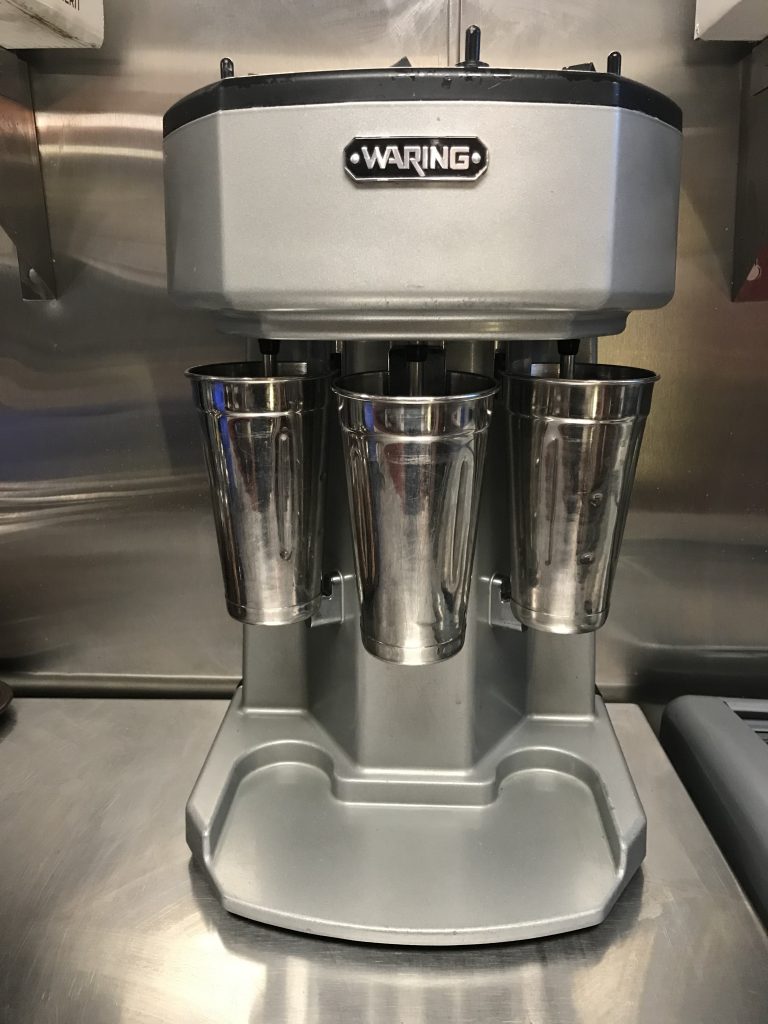 Chocolate Milkshake Recipe
Use these steps to make a chocolate milkshake in a blender:
3 scoops of vanilla or chocolate ice cream.
Add 2 ounces (1/4 cup) of whole milk.
Squirt in 1/4 cup of chocolate syrup.
Blend until smooth and serve in the frosty glass.
Don't forget to try mixing in a little Allen's Coffee Flavored Brandy.
Have a wonderful Labor Day
Mary Dysart Hartt