CELEBRATING THANKSGIVING FOR MANY YEARS
November 5, 2021
Just because you don't feel like cooking doesn't mean you shouldn't
stuff yourself with mashed potatoes and pie.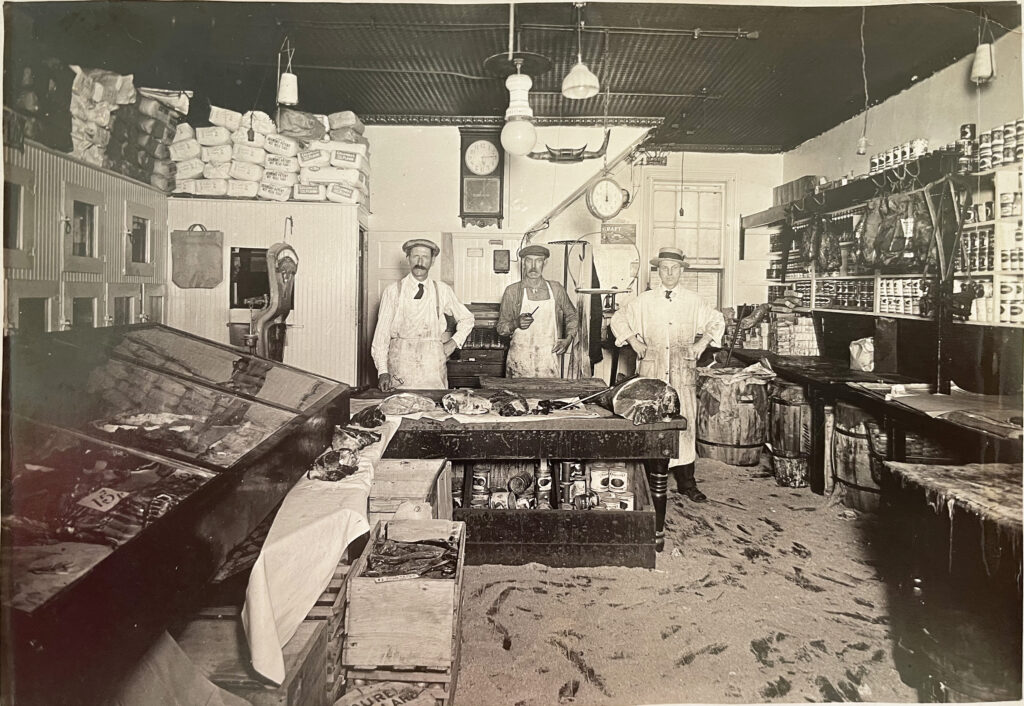 Our family likes to talk about Dysart's being a Maine tradition for generations. We like to tell people that we know Maine food. We've all enjoyed a lot of it so that helps us with our bragging!
Recently in my Mom's attic, I found this photo of my great grandfather William Dysart. In the early 1900's Pickering Square was a market area filled with horses and wagons ready to sell farm goods. The picture doesn't tell the year, just the location. My grandfather Ed Dysart, was Williams son. William was a Sea Captain in his youth. Later he had a meat market in Pickering Square, Bangor, Me. I like to think this is where our families love of good food started.
It's not a holiday tradition without the spirit of family and comfort food. Dysart's has been offering both for over 54 years. From the single driver on the road for the Holiday, to local families we try to be like home. This Thanksgiving will be a little different for the second year. We'll be offering our meals in our dining rooms and takeout. We are also offering a "heat and serve meal for 4 or 6 members of your family.
What's also a little different is we are asking you to order your pies and rolls by Friday the 19th because we are worried about supply shortages. All pre ordered Pies, Rolls and meals will only be available for pick-up in Hermon. Our talented bakers will continue to be baking pies and rolls for grab and go at both locations through the holiday.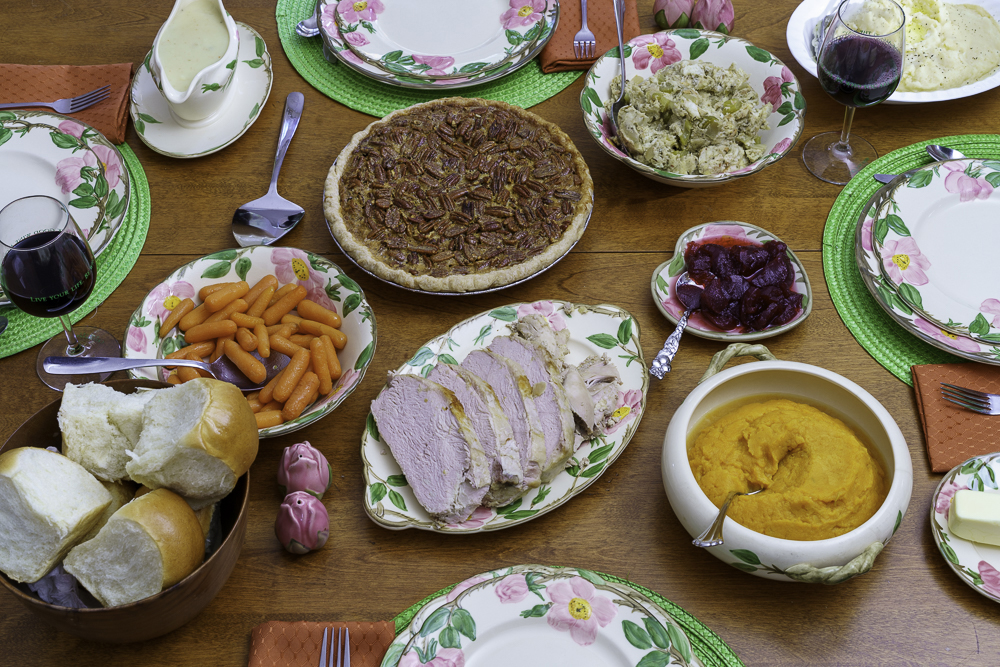 Pre-order your Thanksgiving Dinner and Pies
Pre-order pick-up – Only available in Hermon
Please place order by Friday, November 19
Order a Thanksgiving Day feast created by the Dysart's team. It serves 4 or 5 guests and includes everything you need, turkey and all the trimmings. The meal costs $70 plus tax and can be picked up the Tuesday or Wednesday before Thanksgiving Day. Your family a little larger? Make it a double for $130 plus tax. Served in reheatable containers. Pick everything up before Thanksgiving and you'll have your feet up with no stress until the meal.
The meal is all cooked, sliced and ready to eat. Just heat in your oven or microwave and serve!
A main course of either 2 pounds of roasted turkey or pork with stuffing, gravy, cranberry sauce, and our homemade rolls. Three sides (quarts): mashed potatoes, fresh squash, candied carrots.
Quarts of optional add on including; fresh turnip, macaroni & cheese, baked beans, peas and more
Beat the Rush; Don't miss out
Fruit Pies are available frozen after November 1, at Hermon and on Broadway.
(and they stay fresh in the freezer for up to 6 months)
We are excited for you to dine-in, Hermon and Broadway
We will be open from 6 AM to 6 PM in Hermon and 7 AM to 4 PM ion Broadway.
Mary Dysart Hartt