IT'S OFFICIALLY STRAWBERRY SEASON!
July 1, 2020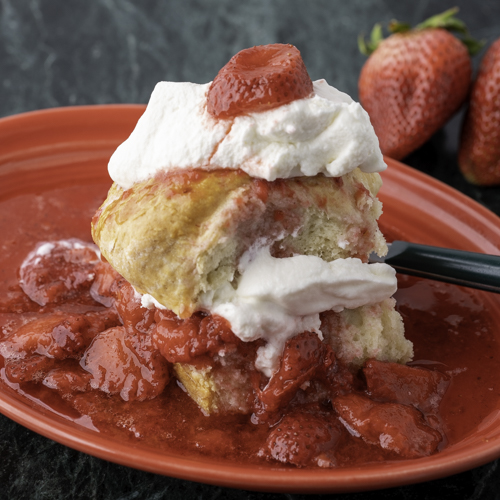 There is an controversy over whether a shortcake should be "cakelike" or "biscuitlike". Some culinary researchers claim that's a regional preference, we in Maine, historically make our shortcakes with biscuits. In the absence of definitive proof, we're going to stay out of that fight. We'll just say that biscuit versions are what we have always served at Dysart's. And some of my earliest memories are of eating Strawberry Shortcake on the 4th of July made by my Grandmother Daisy.
How long has it been since you've had a homemade biscuit?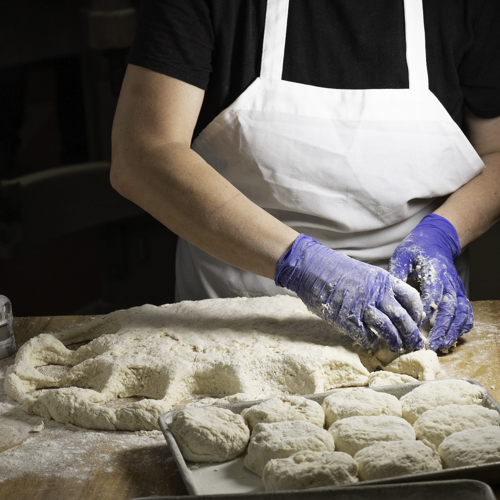 Homemade Strawberry Shortcake
When fresh berries are ripe, who can resist the charm of a homemade strawberry shortcake? Let the sliced, sugared berries sit for at least an hour to get good and juicy.
Ingredients
1 quart (about 2 pounds) fresh strawberries
1/2 cup sugar
Biscuits
2 cups of all purpose flour, plus extra for work surface
1 tablespoon baking powder
1/2 teaspoons baking soda
1/2 teaspoons salt
1 tablespoon sugar
1/3 cup shortening
3/4 cups of Milk
Real Whipped Cream
1 cup heavy cream
1 teaspoon vanilla
Sugar to taste (1 Tablespoon)
. Mix the flour, baking powder, baking soda, sugar, and salt. Cut in the shortening until you have coarse crumbs. Mixture should be like meal.
Instructions
Preheat oven to 450°. Grease a small baking sheet.
Slice strawberries into a medium-size bowl and toss gently with sugar. Set aside.
In a large bowl, whisk together flour, baking powder, 1 tablespoon granulated sugar, and salt. Using a pastry cutter or two forks, cut shortening into flour mixture until it resembles coarse crumbs.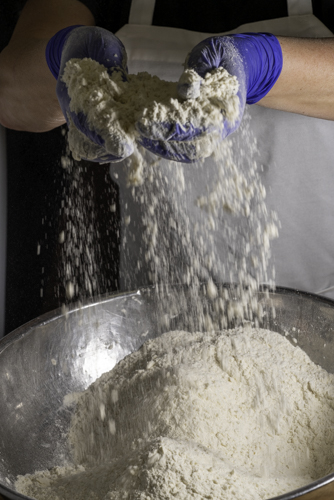 Make a well in the center and add milk, stirring with a fork just to blend. Be careful to not over mix.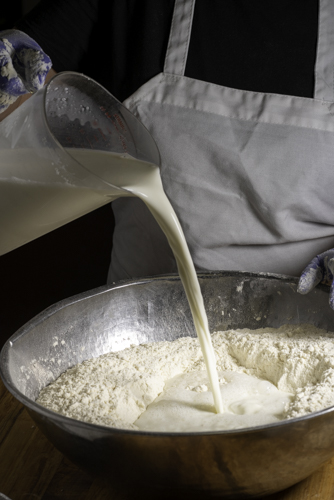 Tender biscuits secret is to only mix enough to blend the ingredients.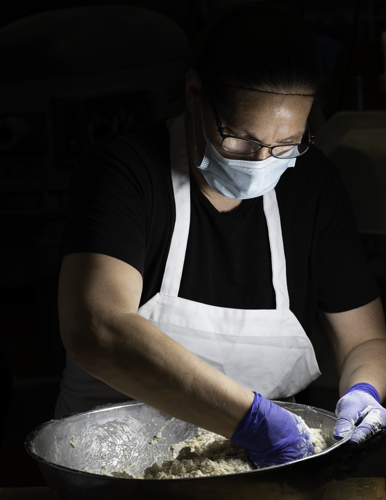 Gather up dough and knead it twice on a floured board. Pat into a 1/2 inch thickness. Using a 2 inch cutter cut each biscuit. Place biscuits about 1 inch apart on a small baking sheet. Bake until lightly browned, about 15 minutes. Inside temperature is 195F. Cool slightly.
Meanwhile, make whipped cream: Using a handheld or standing mixer, whip cream with about 1 tablespoon sugar and vanilla until medium-size peaks form.
Cut biscuit in half and fill with sweetened berries. Top with another spoonful of berries and whipped cream. 
The question is – Does this looks like too much work? Come into Dysart's and we can serve you an already made shortcake.
Also available on dysart's.com online ordering or phone
Shortcake Kits to serve 4
Biscuits by the 1/2 dozen or full dozen
To guarantee we have what you need please order ahead/24 hours. Or come in, We make biscuits every morning.
207-947-8732 Dysart's Coldbrook Rd
207942-6725 Dysart's on Broadway