Fresh Maine Apple Pie
September 21, 2020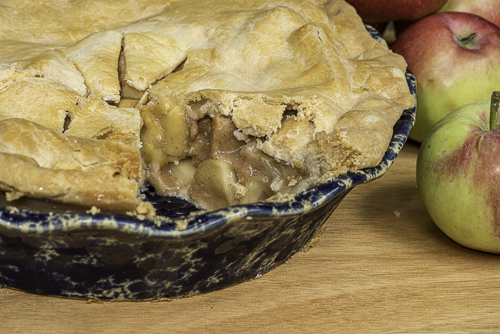 Pick 'em, peEl 'em, and pie 'em
Few things say fall in New England better than an afternoon apple picking. Families load up their car and drive to an orchard, where growers have trained their trees to grow low to the ground to enable easy access for the pickers. Bags are filled with bushels of all varieties, and kids run around sneaking juicy bites into the crisp skin. Maybe each group will pick a pumpkin or two, and then tow all of the goods back from the field in a red wagon. And if you're lucky, you'll find a place with a hayride and fresh warm cider.
One of the few things I mentioned earlier, that says fall better than apple picking, is warm apple pie. Apple pie is a part of almost all American holidays and traditions, and has become a tradition itself, evoking an immediate nostalgia in most anyone who bites into a slice.
Dysarts has been using Conant's Apples for as long as anyone can remember. We give Mike Parsons a call every September for him to give us a date when the apples will be large enough to put back on the menu. Dysart's was doing farm-to-table before it was fashionable. Buying from friends and customers is the right thing to do.
People will ask us why we don't have Apple Pie on the menus all year? It's because we only use fresh Maine Apples that we peel, core and slice. It's what makes September special.
2 pie crusts
6 cups of fresh apples, peeled and sliced
1 tbsp, lemon juice
1 cup sugar
1 tsp flour
1tsp cinnamon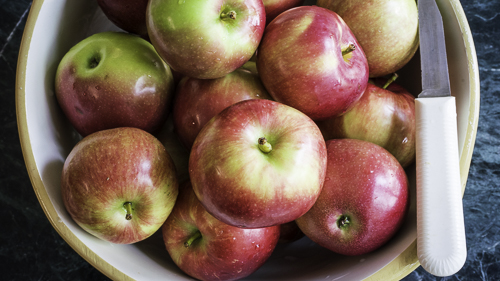 In a bowl combine flour, sugar, and cinnamon. Mix and pour the dry ingredients over 6 cups of apples and work into the apple. Pour into the pie crust and dots with the butter.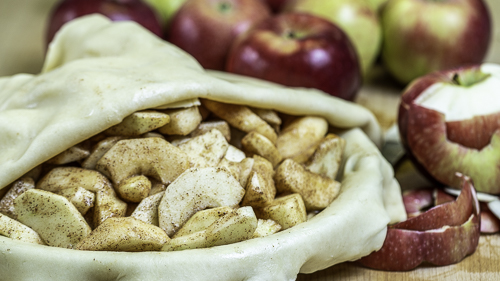 Place the top crust on the pie and fold under the edges. Press down to bond the two crusts together. Cut 3 slits in the top to let the steam out. At Dysart's we use slits to identify what kind of pie is under the crust.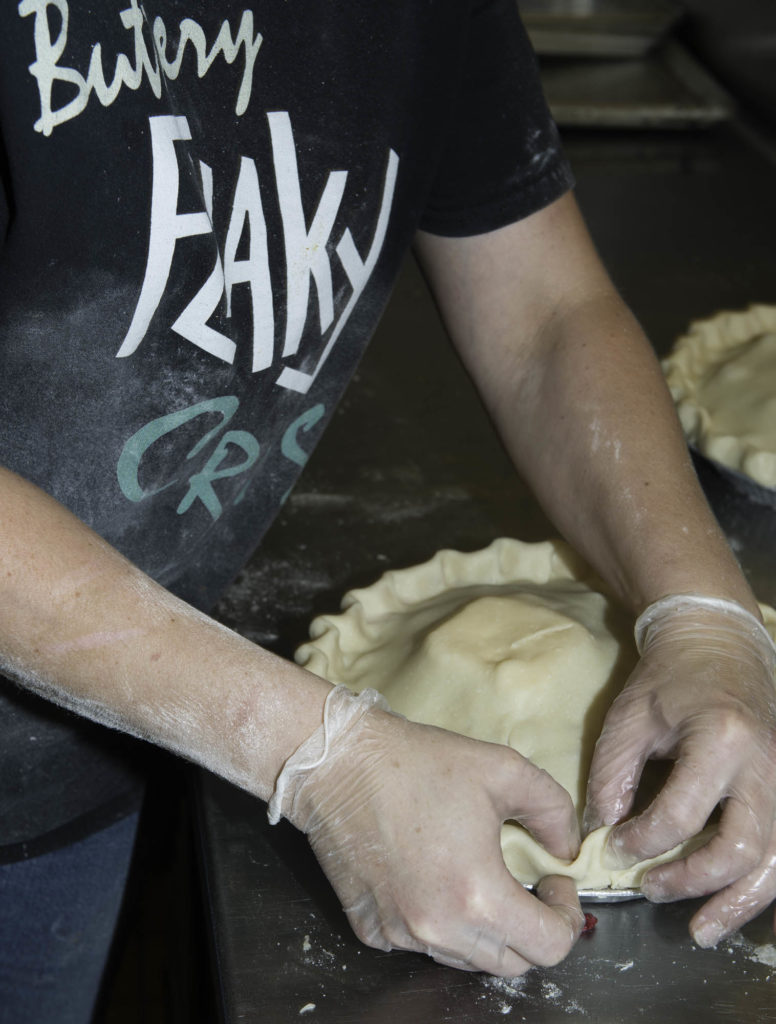 A wash of 1 egg yolk and a little milk brushed on top of the pie, gives the crust a nice glossy look.
Bake in a 300 degree oven for approximately 1 hour. Check with a knife to see if the apples are tender because different apple varieties cook at different rates.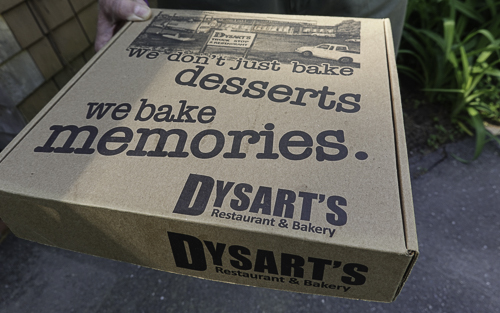 If all this looks like a lot of work? www.dysarts.com to the rescue.
Order on line.
Or call Coldbrook Rd 207- 947-8732 or Broadway 207-942-6725.
Order today and pick up tomorrow after 1 pm or order ahead for your special occasion.