Making Dysart's Breads at Home
April 14, 2020
(Recipe From Cooking with Dysart's)
Since 1967, Dysart's has been serving our legendary Maine food – all in hearty portions served with bread and rolls, made from scratch. If you are missing our breads during the pandemic, we hope you'll have fun making your own. Nothing tastes as good as a just-baked loaf of bread; Dysart's or your own!
Molasses Oatmeal Bread
Ingredients:
2 1/2 cups warm water (100 F)
2 cups warm milk (100 F)
2 packages of yeast (1 tablespoon of dry yeast = 1 package of yeast)
1/2 cup molasses
2 eggs
2 teaspoons salt
1/2 cup vegetable oil
2 cups oatmeal
Flour to make stiff dough (approximately 8 cups)
2 tablespoons sugar
(Optional 1 cup of oatmeal to roll finished dough)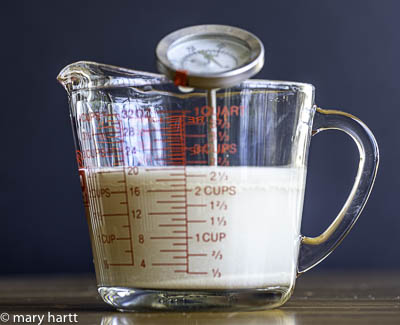 For perfect bread every time, remember cooking is a science and there is a pattern to follow. It takes 3 or more hours, broken into small steps that don't take much time. Yeast works best at 100 degrees; It is important for the yeast to stay warm. Add the yeast and sugar to the water. Let sit until the yeast begins to work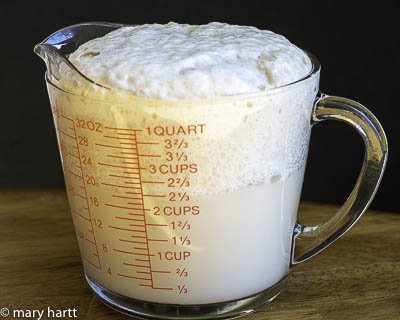 Mix together the oatmeal, milk, salt, eggs, and oil. Then add the working yeast.
Begin adding the flour one cup at a time, mixing with a dough hook or wooden spoon. Mix until the dough is fairly firm and only slightly sticky. The dough will begin to leave the sides of the bowl.
A bit of Dysart's trivia; If you think making bread by hand is a lot of work! We never had a Hobart mixer until well into the 90s. Dave Dysart argued it wouldn't taste as good being made with a mixer. (We proved him wrong!) Every day the bakers would make enough bread to feed the restaurant totally by hand.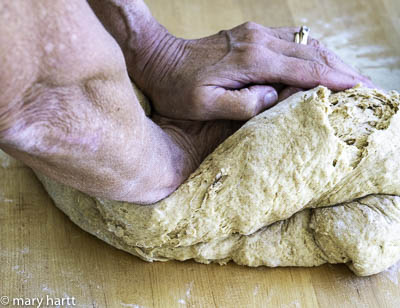 Turn the dough out onto a lightly floured board to knead. Kneading is done by folding the dough over towards you. Then press down away from you with the heel of your hand. Give the dough a quarter turn, repeat. Sprinkle flour on the board until it is smooth, elastic and won't stick to the board. For maybe 5 minutes.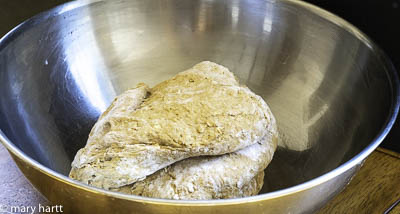 Place it in a greased bowl. (I use spray vegetable oil!) Cover and hold near 100 degrees. Suggestion: place in the oven with hot water in a pan on a lower rack. The humidity helps. Around 1 1/2 hours.
Let the bread rise for about 1 1/2 hours. It will be double in size and will hold a fingerprint! Punch it down with your fist and turn it over in the bowl. Let it rise again until it is almost double again (around 30 min).
Divide the dough in 4 parts. Each will weigh approximately 30 ounces. Flatten the dough and tightly roll. It's like rolling a sleeping bag!
Place in 4 pans. Let them rise until double again. Place the pans in a hot oven (400 degrees) Bake until brown. To test doneness: tap loaf, it should sound hollow. (25 to 30 min).
And last, but certainly not least, don't forget to enjoy!