Happy 7 Years Broadway!
April 15, 2021
In the spring of 2014 Dysarts Truckstop was 47 years old. I had just been awarded Maine's restauranteur of the year by Maine Restaurant Association. We decided it'd be a great idea to open a second restaurant. Super fun idea in theory! A little harder in practice!
As a family we were inspired to open a second restaurant in Bangor, because the dining scene is fantastic. We also have such an amazing staff, our second restaurant would enable them to flex some creative dishes and drinks. Dysart's on Broadway, in Bangor's west side neighborhood, is where our staff got to experiment with a bounty of new ideas. With a whole new atmosphere as a Pub!
At our Hermon-based restaurant, drivers, travelers, and locals come for 'Maine' cuisine. Our staff is like family. Sherri and Rollie can, and will, do anything needed from front of the house to doing the dishes. I'd joke that Robin Cowan could read my mind, Sally Alley knows all the regulars by name and Carole might start the day making 100 pies and end the day as a server.
In the winter of 2014 the brainstorming began. Trucks are our love, of course we had to name the pub – Flatbed! Breakfast would be all day. In the same thinking, burgers and beer would be all day. Some of our busiest pub hours are during the morning for Happy Hour, nurses and other overnight workers fill the the rail. Our bakery would also feature the breads and pies we are famous for.
The Flatbed Pub is where the Dysart's is able to share a new identity. Yet, it stays true to who we are as a family. 47 years of serving fantastic, homemade Maine food and we had never served alcohol. One of the fun memories from before the opening was taking a Mixology class with all the managers. Anyone who knows me, knows, I knew nothing. I might drink a glass of boxed wine, but that's where my experience ends. The joke at the class was, Restauranteur of Year, but can't tell the difference between brandy or vodka. We found some top notch bartenders in Chris and Kim. People from all over come to the Pub to hear their stories.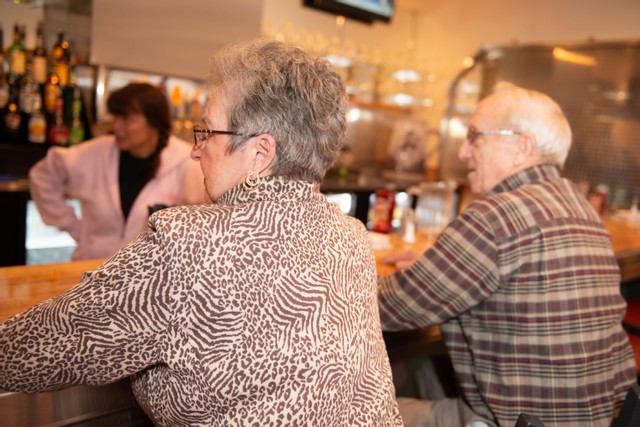 April 15th was a soft opening for friends. Our fantastic staff gave 200 percent. Thank you everyone. It's been a fun 7 years.
Mary Dysart Hartt